On the 20th of April Backyard cordially invites you to join the opening of the exhibition Almost Legal with works of the following artists: THC Crew, Dan Rowe, Adam Tylicki

THC Crew
Berlin's roughest, oldest and most famous Grafitti crew, THC, is exhibiting for the first time ever. Two Graffiti artists, born and raised in Berlin/Kreuzberg and inspired by the Hip-Hop Scene of the 90s, presenting the pure shape of the letter itself in every facet. By showing their work for the first time in an exhibition, it will be presented for the first time not only on the streets but inside a room, making it a whole new experience for the audience and for the artist as well. Furthermore they will premier a video showing the work process of several pieces, on the streets and barely legal.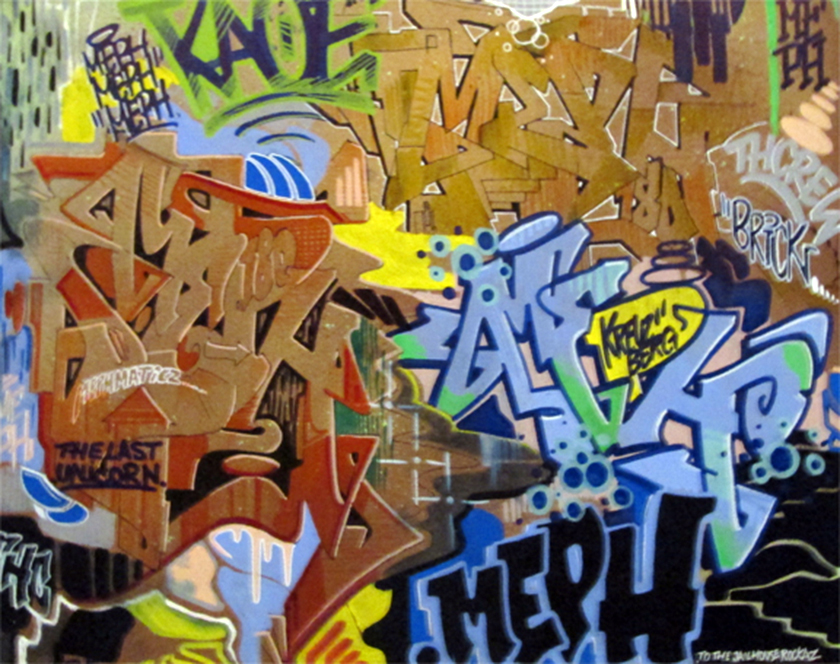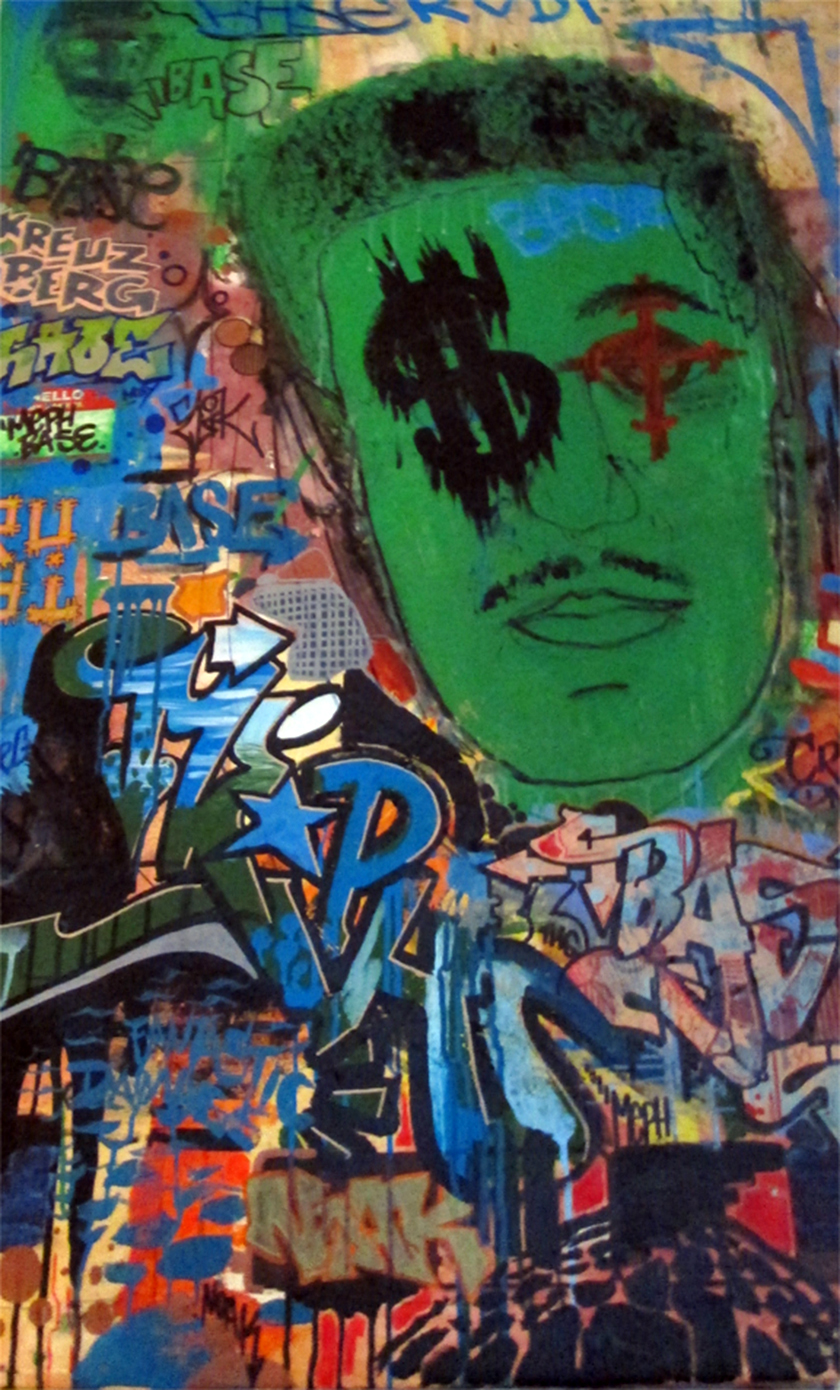 Dan Rowe
Fear and Loving back a Yard…in Search of a Jamaican Dream
A colourist Rowe is. Colourblind mind, red/green to be precise. This factor prevented entry to art college at a time when it would have been relevant.  However, this artist sees what he thinks he sees, feels what he feels and expresses it in oil, on canvas.
Rowe has exhibited internationally, supporting Australian artist Walangari Karntawarra in an exhibition in Vaulcluse, Sydney in 1995. Rowe has also exhibited in Kingston, Jamaica and in London, Penzance and Nottingham in the UK.
Reggae has been a huge influence on Rowe from a very young age.  So much so that his life ambition was to reach Jamaica, and paint there for a reasonable amount of time.  He considers his prior travels as training for a difficult destination on a budget.  In search of the Jamaican dream, eventually it was found but not without blood and tears.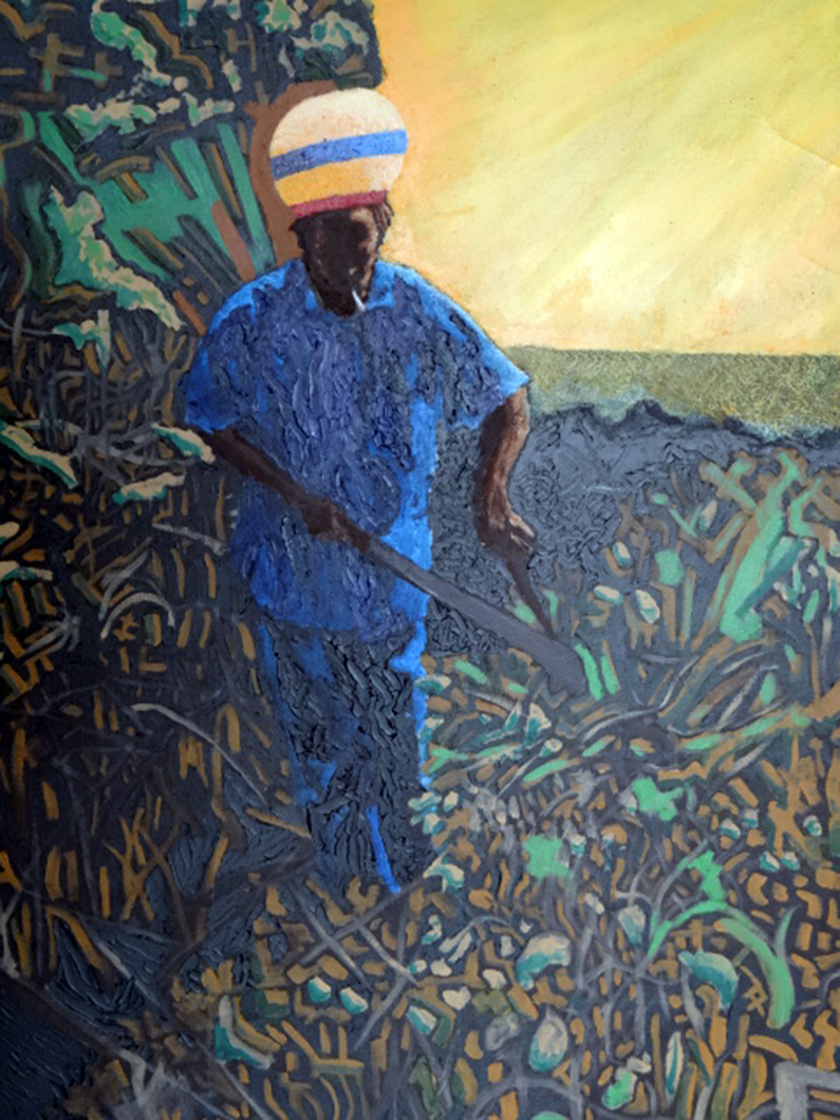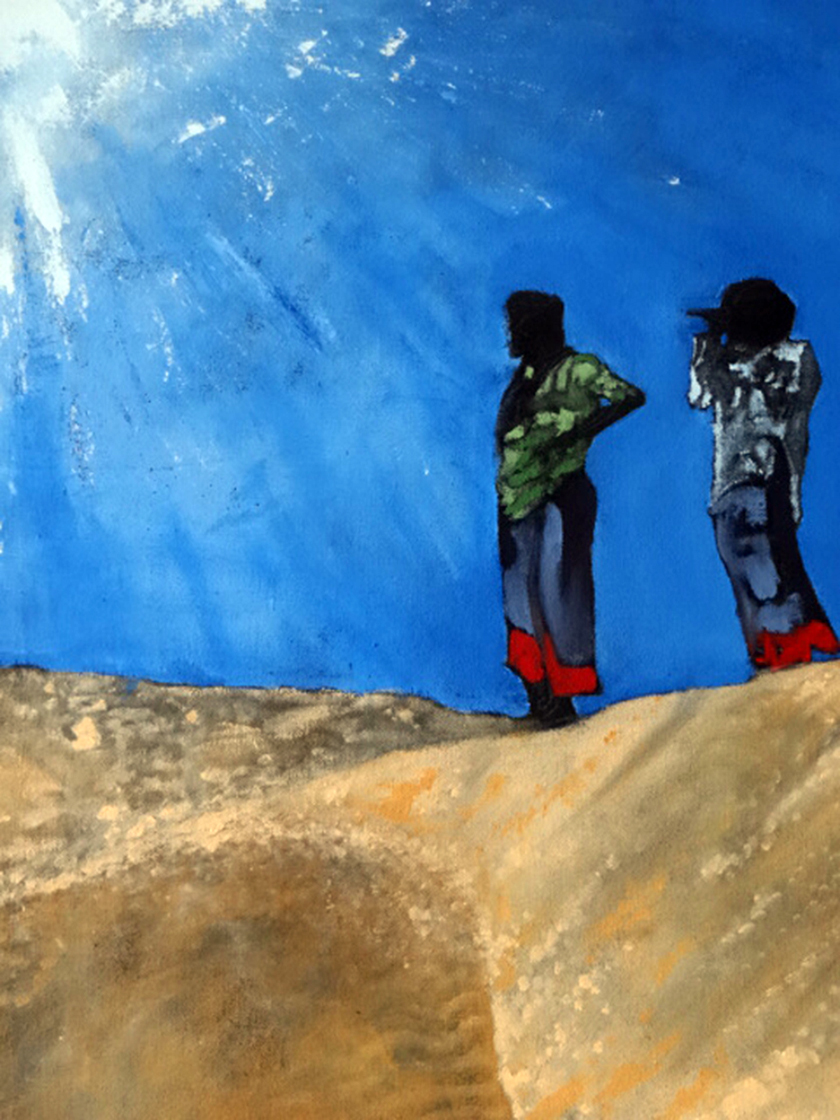 Adam Tylicki
Born and bred in New York City, he spent his early years living in his father's art gallery, a crucial point for his later pursuit to become an artist. Since achieving a degree in Fine Arts Photography & Video at the Academy of Fine Arts in Gdansk, Tylicki has been challenging the traditional way of Photography and now sets on redefining the medium he is mainly working in. Following shows in London and Poland where he also resided, Tylicki is now based in Berlin. In his recent works, objectivity and minimalism have overcome the art's aesthetic .Huge monolith sculptures; each encasing a light box exhibiting a roll of photographic film in its whole; with his latest project "New Photography", conceptual artist Adam Tylicki captures the 'entirety' of his surroundings, by pulling fresh film out of its canister, in locations that vary from the deserted Himalaya Mountains, in front of paintings by Matisse and Mirò in Tate Modern to the empty morning streets of Berlin.
Challenging concepts allow us to see the limitations of ourselves and our true understanding of anything at all. When approaching subjects of a complex nature Tylicki invites us to keep it simple with this thought-provoking piece attempting to capture all the visual elements that continuously surround us. As wide angle lenses allow us to see a wider view of our surroundings, Tylicki shows us that it is not our eyes but our minds that will take us the next step in understanding our place in reality, his work is not simply a personal representation of a concept, but is an experiment showing real results of the challenge of viewing more than we are physically capable.
Tylicki considers "New Photography" to be simultaneously the end and beginning of that medium on his artistic path, a new form of perceiving and taking pictures, in itself a conceptual photographic revolution.